Be Inspired: How to Decorate with Door Stickers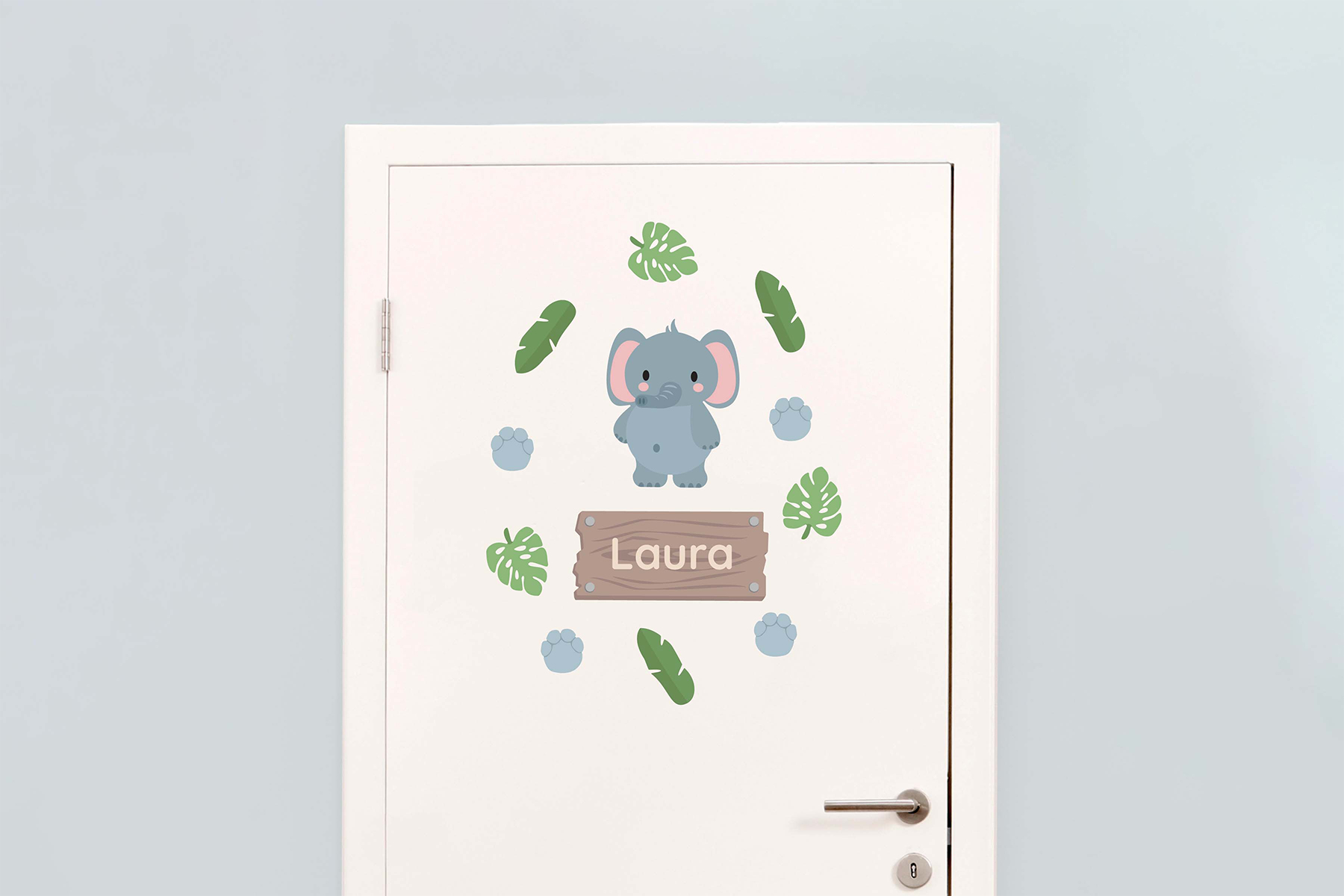 There are many factors that play a role in the aesthetics of a home; everything from colors palette, furniture, countertops, and floors. Interior doors are often overlooked when designing a home, however there is no reason for doing that. Renovating old doors is one of the easiest ways you can go about upgrading the aesthetics of your home. Cute door stickers can quickly turn a boring door into a unique entrance to your little one's bedroom. Look at our wide selection here.
An Affordable and Easy Makeover
Painting is probably the first thing many homeowners think of when discussing renovating doors, but this can be a time-consuming job. First you must make sure the door is sanded and washed so old paint and dirt is no longer on the door. Then you must search for the right paint to ensure that your paint will work well on the surface of your door, so that your hard work does not go to waste.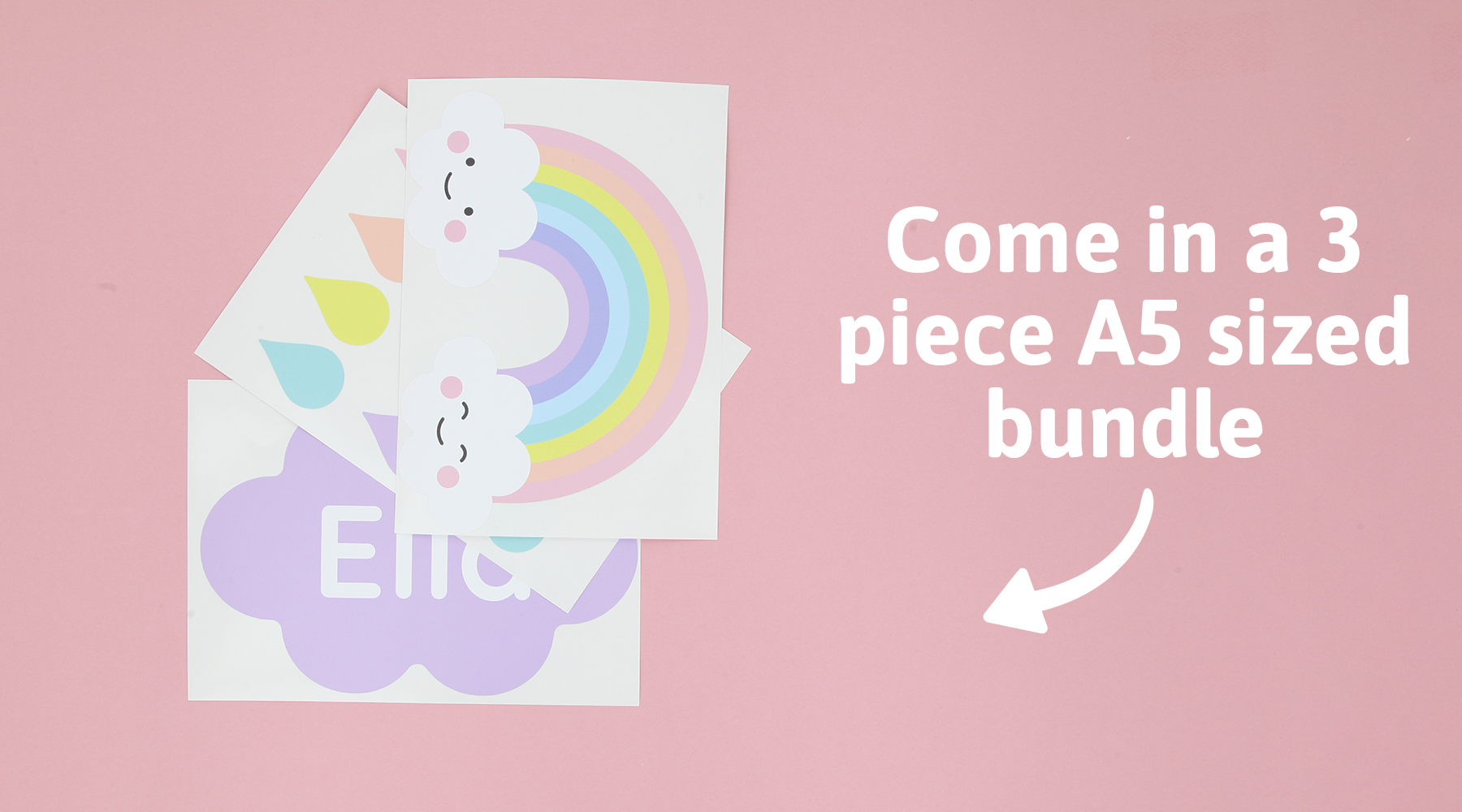 Painting the door will not cover up any dents or nicks that have occurred on the surface. Many people have therefore discovered that self-adhesive door stickers are a great alternative to painting the door. Door stickers cover well, fit well, and are extremely easy to attach to most surfaces. This is also a great solution for those who live in rental homes where making major changes to the building is not permitted. Old and torn doors are not the only area of use for our door stickers. These decorations can also transform new doors by adding designs and colors.
Perfect for the Children's Room
Most children enjoy the privilege of having their own room where they can get some privacy, engage in schoolwork, and play without disturbances. As adults, we can relate that some privacy and time alone are always appreciated! Children, just like adults, also want their room to reflect their interests. Teddylabels strive to offer decorations that are suitable for any child and their interests. We have several different designs to choose between such as forest animals, princesses, exotic animals, sports, heavy-duty vehicles, and the universe.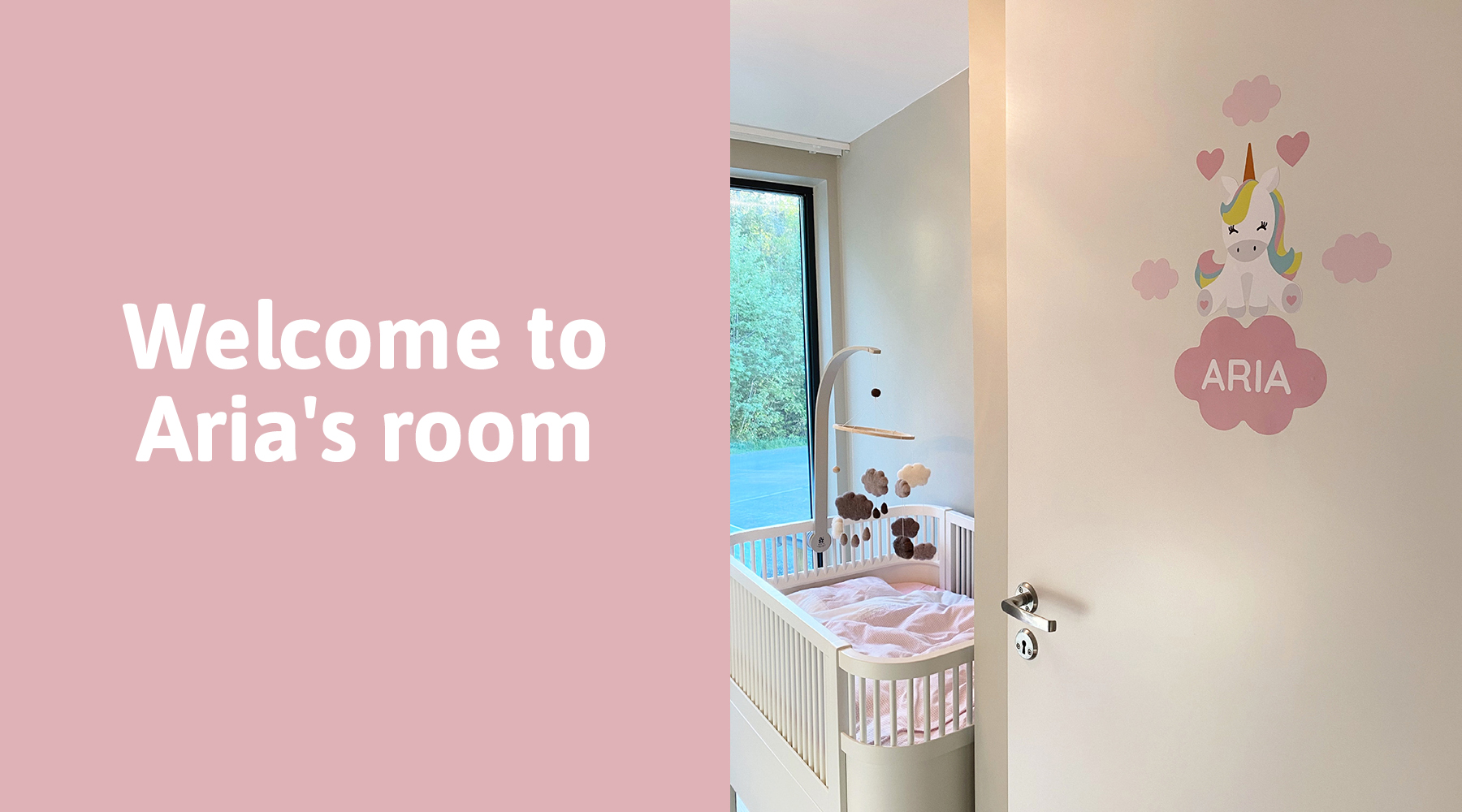 Letting children have a say in decorating their room may not seem necessary, but this can help children to express themselves and develop their own personal styles. When children get an opportunity in the choice of furniture and interior as well as decorations it helps them build self-confidence. It can also give them a sense of ownership and responsibility, which are excellent attributes to reinforce as they grow up. If you have a room that you yourself helped build and design, you will be more inclined to look after and clean it.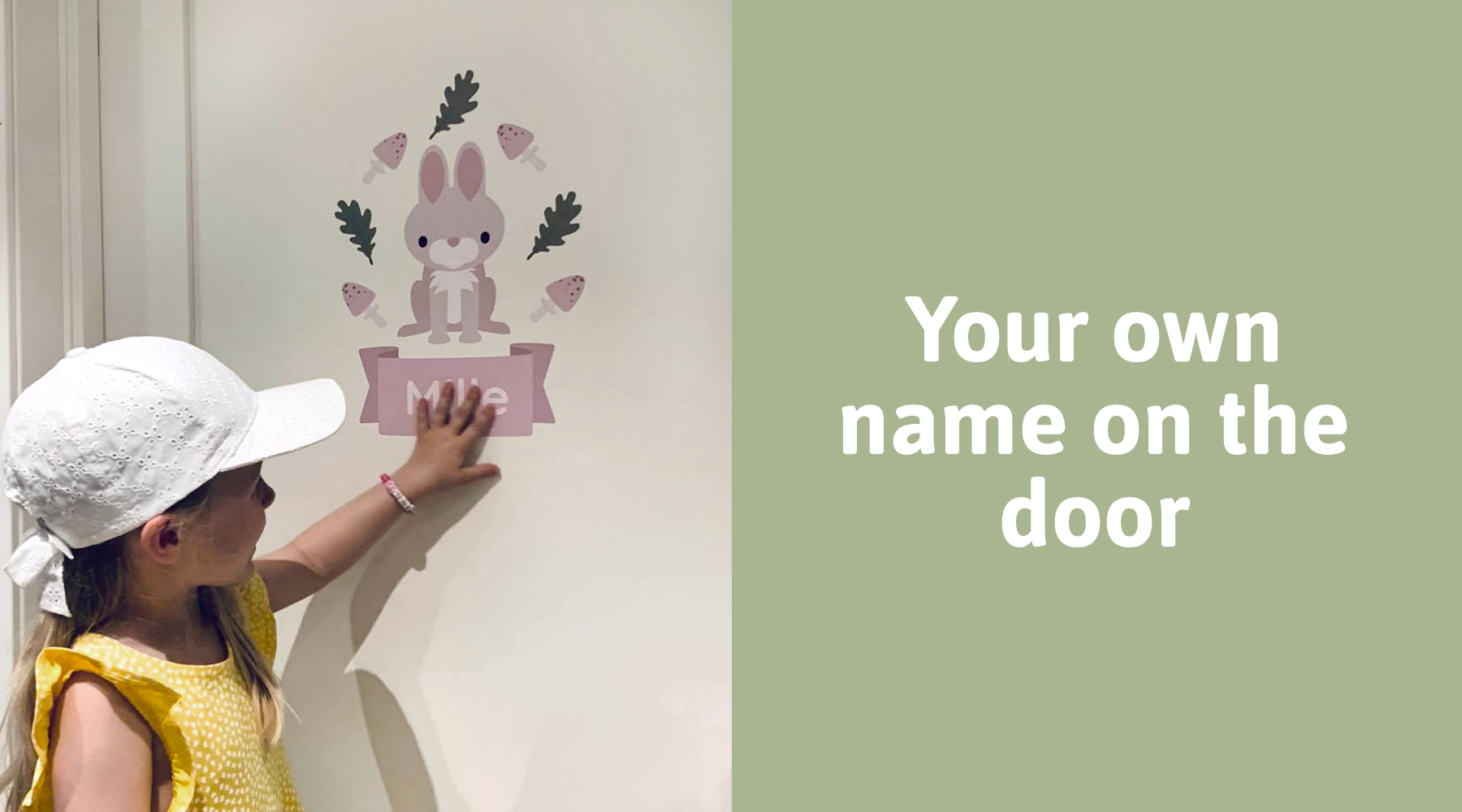 The door stickers we offer at Teddylabels are made from a flexible material that does not stretch or leave marks. Therefore, the decorations are very easy to attach and remove as you wish. Each package contains a banner with your own personalized text, the selected motif, and other decorative elements. Remember that our self-adhesive door stickers can also be used elsewhere such as closet doors, cabinets, directly on the wall, and bathroom doors. If you want to decorate larger areas, we also have matching wall decals.
Custom Name on the Door!
The door stickers from Teddylabels contain a banner where you can choose a custom text. The most common is to write the child's name but it is also possible to get creative! You can fill in two full lines of text. Here you can include texts such as "Welcome to ", "Here lives," or "Play in progress."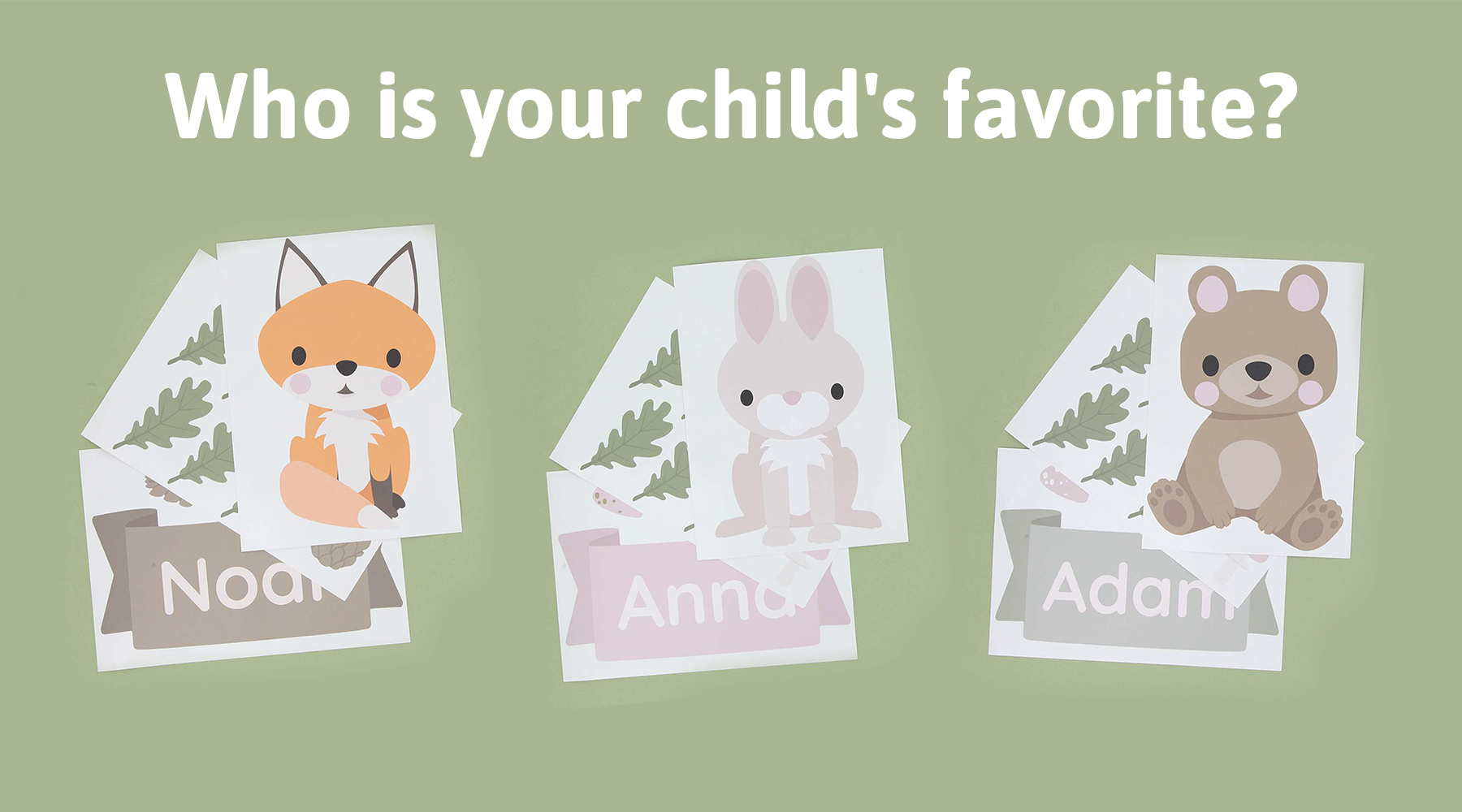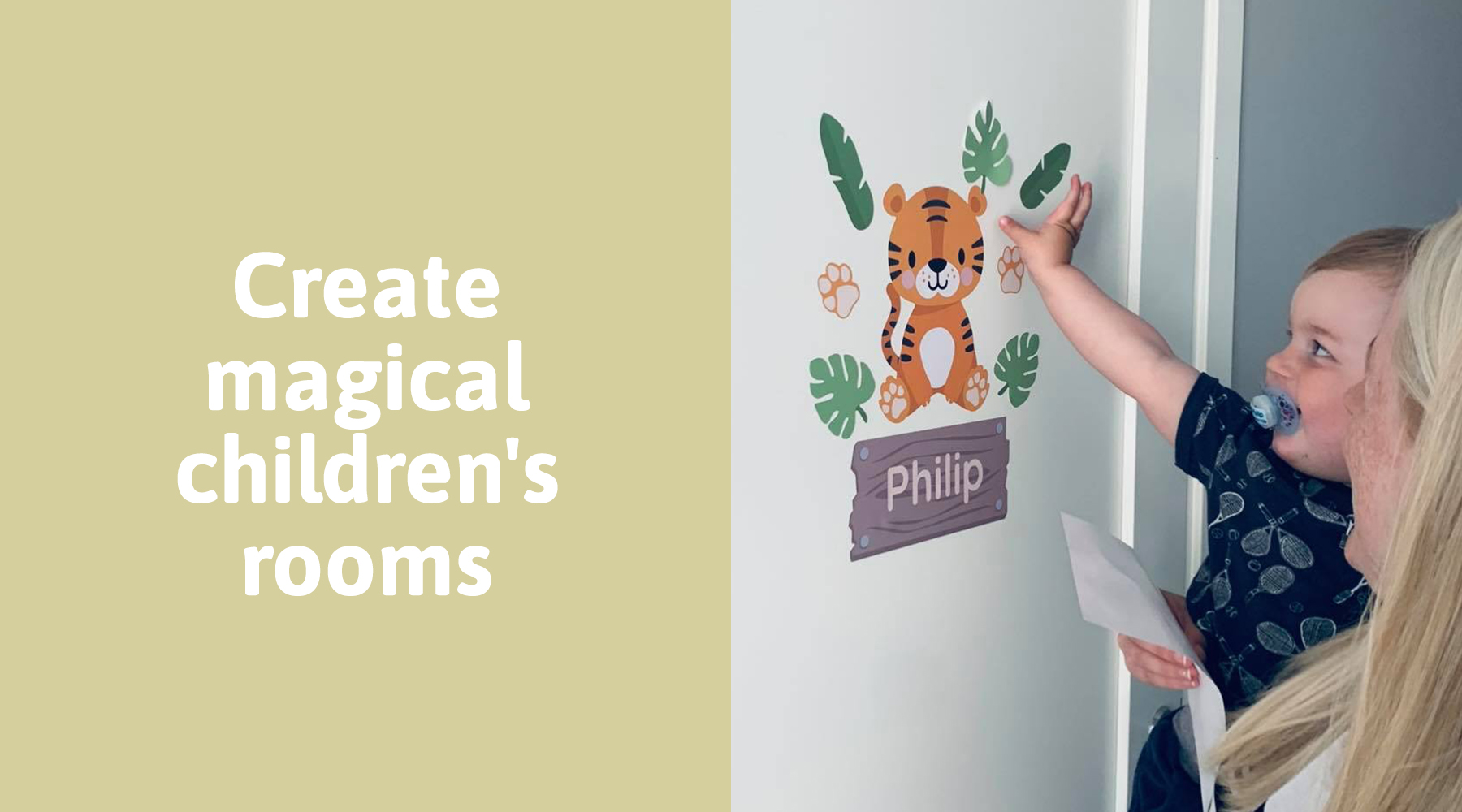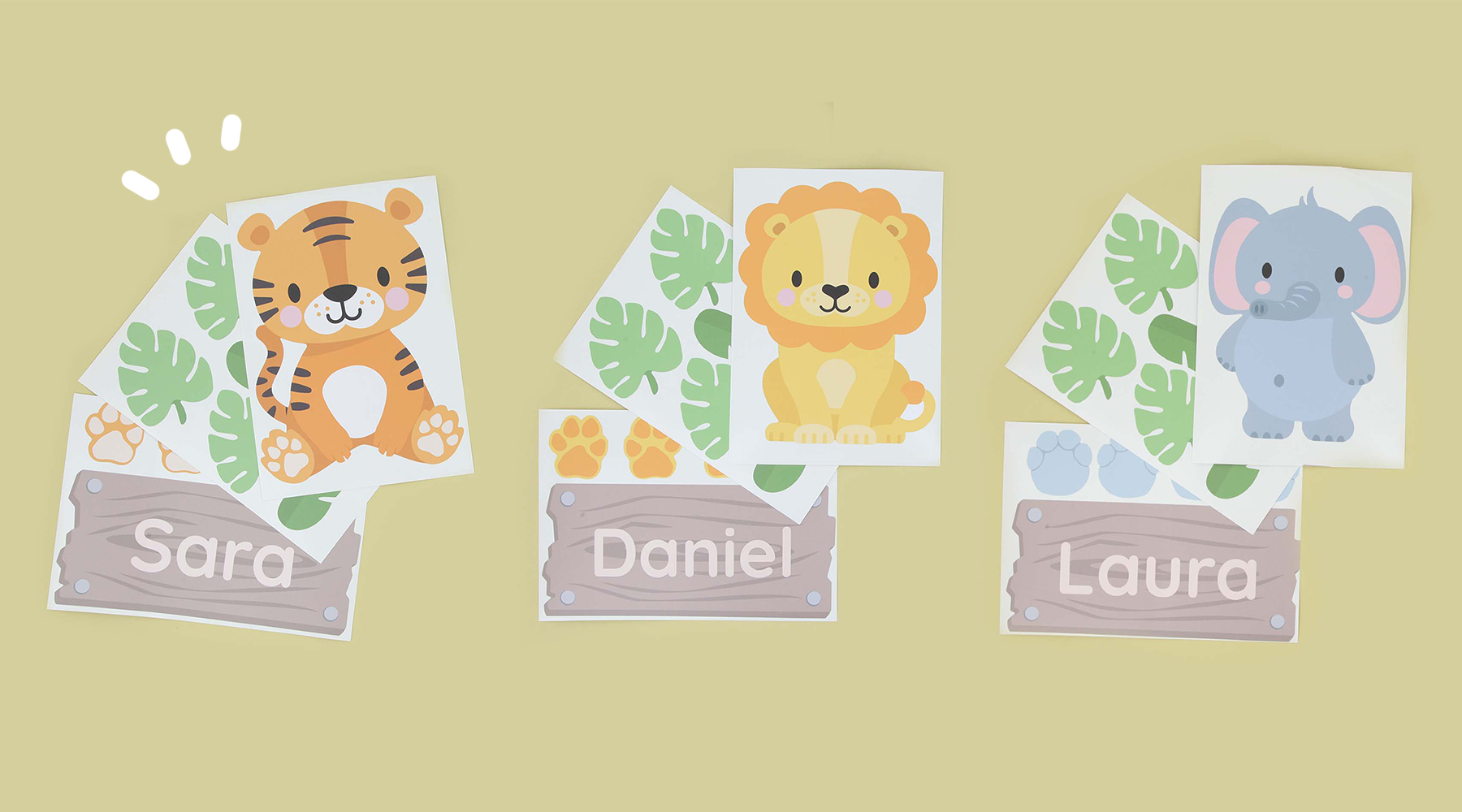 How to Attach the Door Stickers
Before attaching the door sticker to the actual door, it is important to make sure the door is clean, dry, and free of any grease or dust. Take the time to carefully remove the decorative elements from the sheet and attach them wherever you want. Make sure you continuously rub out any air bubbles by hand. If it is not perfect on the first try do not worry, it is not an issue to remove and place it again somewhere else.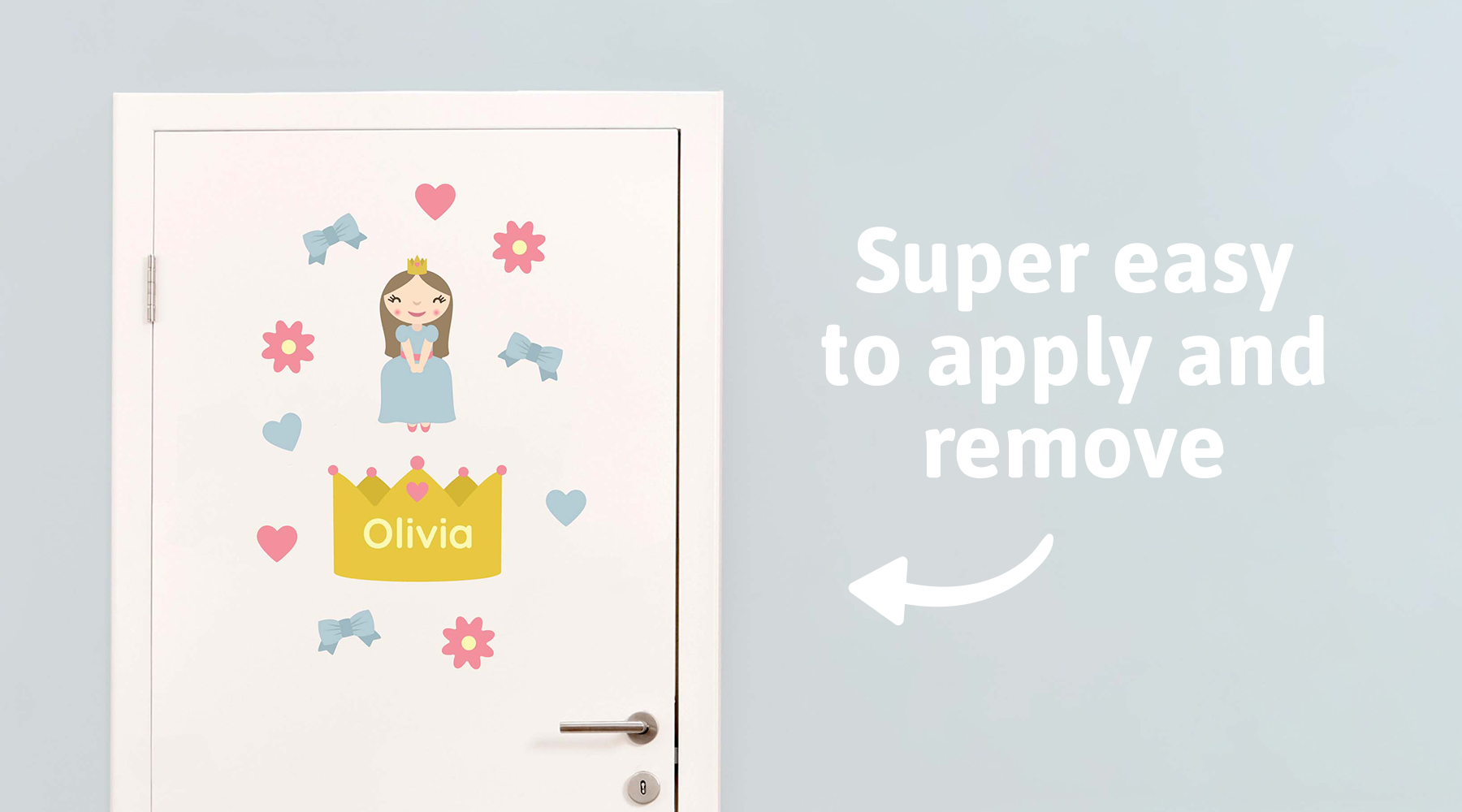 All you must do is carefully pull the decoration off the surface. You can also attach it back to the original packaging from Teddylabels or on a baking paper, until you have found a suitable place for the decoration. Adorable wall stickers on a boring door can quickly turn it into a unique entrance to your little one's bedroom. Check out our selection here.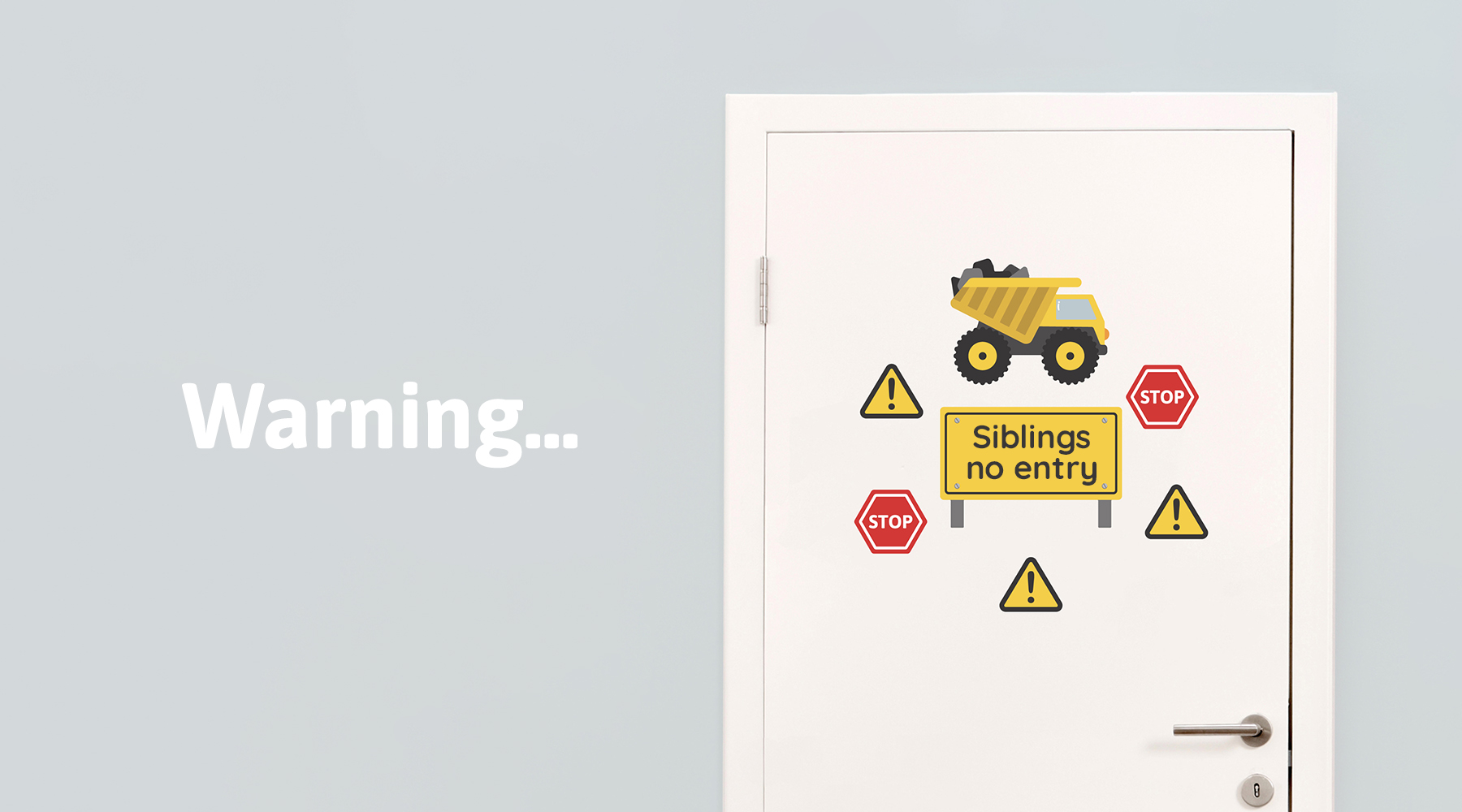 Latest post from the blog