Name Labels for Children – Accompanies the Child Through the Whole Childhood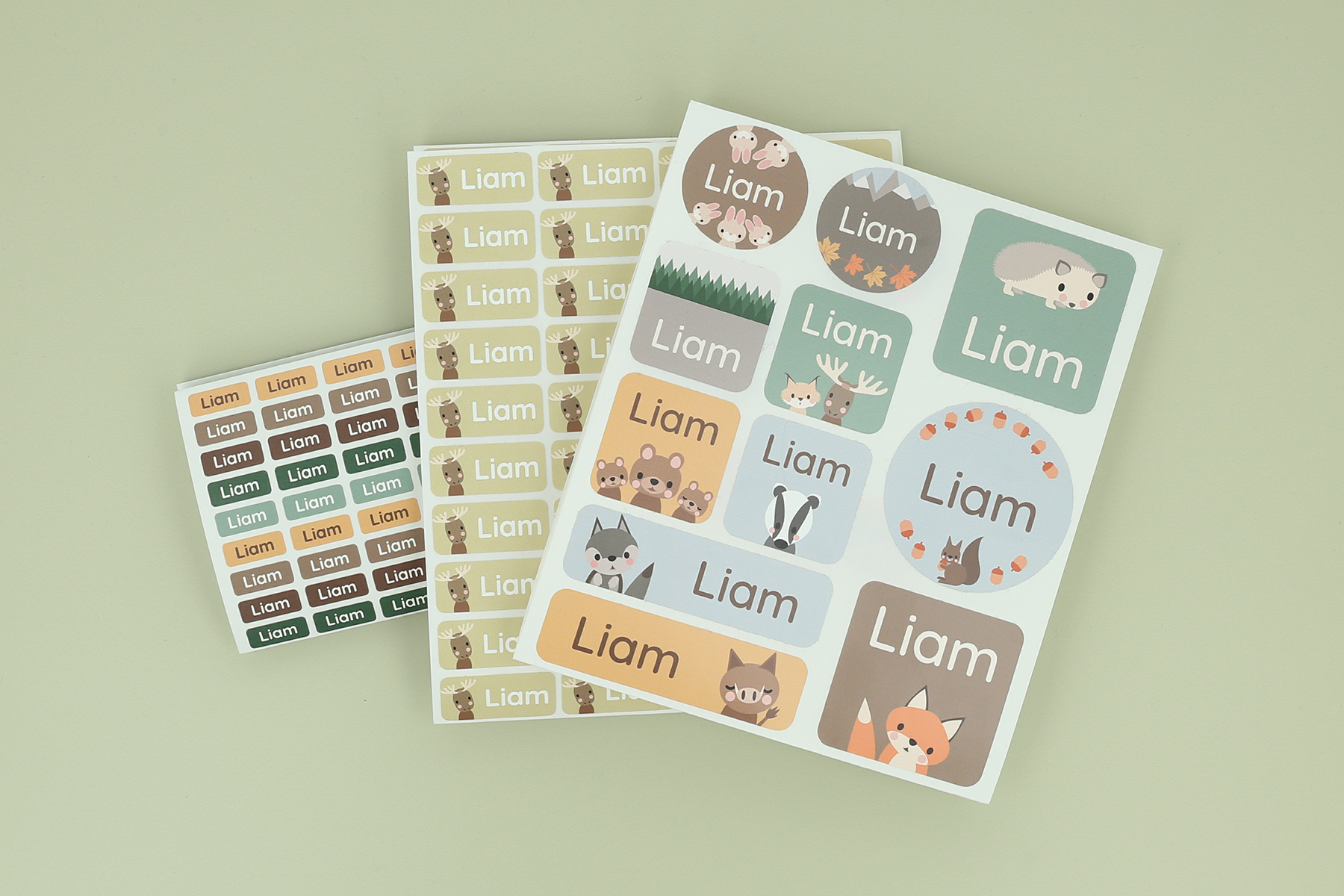 It is only when the children start kindergarten that many parents discover how incredibly useful it is with name labels. In everyday life where a lot of time is taken up dressing and undressing children, it is important to have their clothes clearly labeled. The staff in school and kindergarten will encourage you to label all clothes and gear before the school year kicks off. Over the next few years, it is also important to label new articles of clothing as they are purchased. This will help you as a parent, as well as the staff who try to figure out what sock belongs to whom.
Name Labels for Baby Supplies
Some parents start labeling their child's belongings long before the start of kindergarten, so when the busy everyday life rolls around, they are well prepared. Children often get very attached to certain objects such as pacifiers, teddy bears, blankets, and toys. Some experts recommend that the child gets a blanket or teddy bear with them in bed, preferably one that smells like their mother, as it can help the child stay calm and feel safe. For some children, the blanket becomes so important that it must be included in the stroller and when the family is going to visit friends and relatives.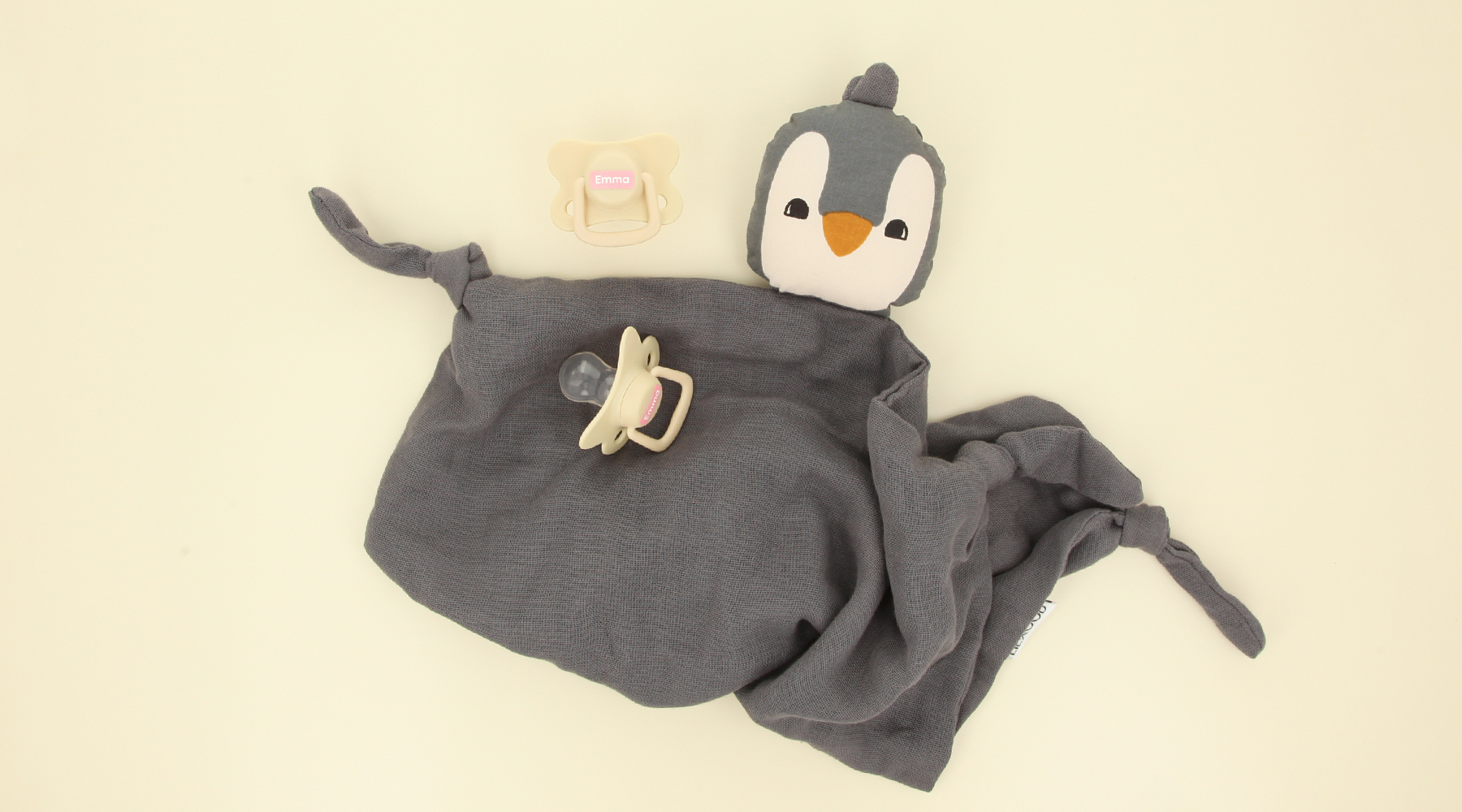 Many parents worry about what would happen if the blanket were to disappear (sleepless nights with lots of crying!). This is where name labels come into play. By labeling your child's favorite toys, blankets, and pacifiers with your name and phone number, you can avoid losing any of your child's belongings.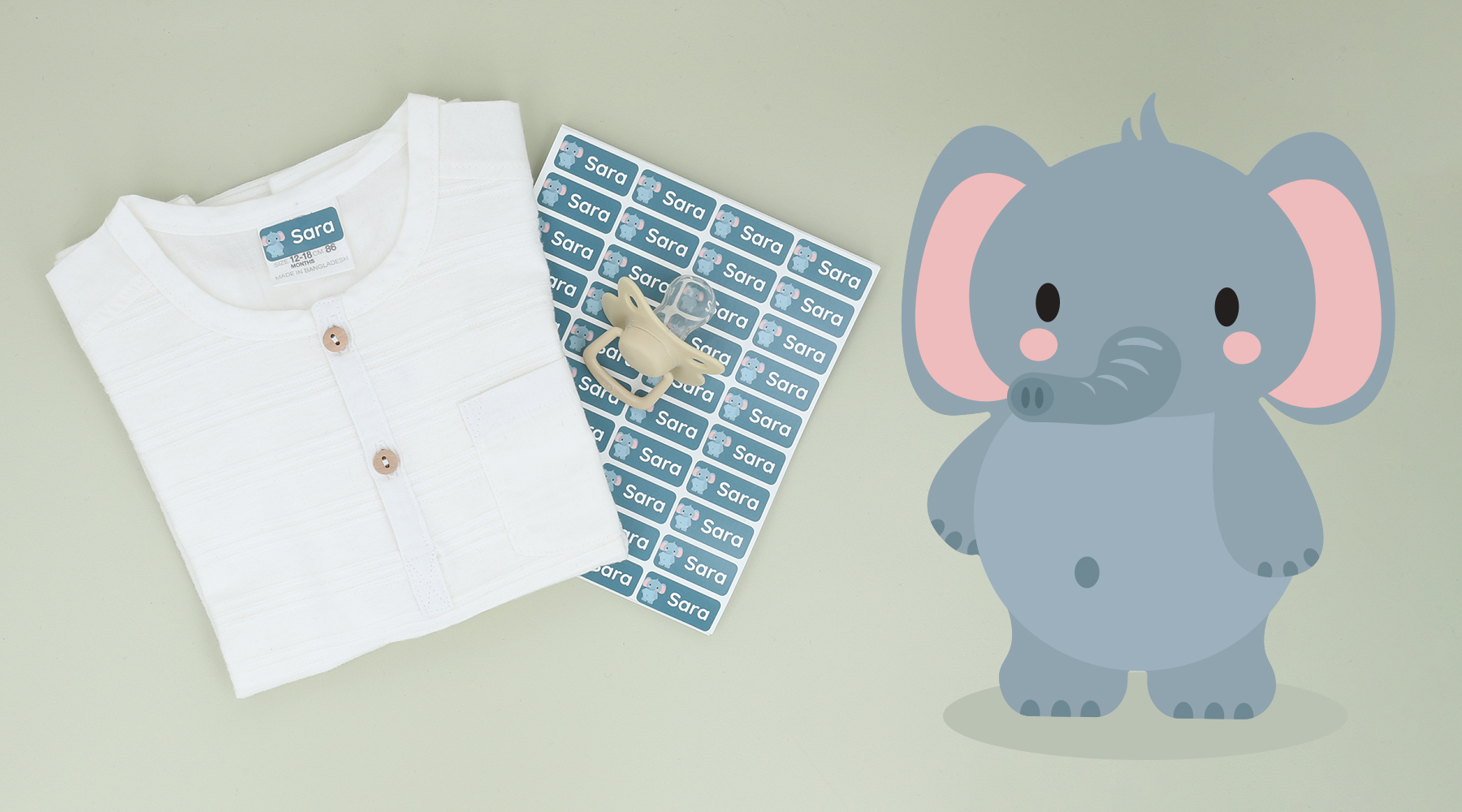 Self-adhesive name labels work like stickers and are well suited for marking pacifiers or to attach to the synthetic tag on the bib. If you want to label a blanket that does not have a clothing tag, you can do this by using Teddylabels' Iron-On labels. These are name labels that can be ironed onto all fabrics.
One reason Teddylabels' Name Labels are a favorite among the children, is that you can choose whatever motif you like. Does your child have a favorite character or animal they love more than anything else? Our tip is that you choose this as the motif on your labels. This way children can easily recognize their own possessions, despite not knowing how to read. Would you like more tips on how to make the best use of name labels for children? Look at our blog post about name labels for kindergarten.
Name Labels for School Children
When the children start school, labeling their belongings is extremely important. Not only when it comes to clothes but supplies as well. How often has it happened that your child lets another child borrow a pen, pencil, or eraser and never gets it back? Not because the kids mean to steal but simply because they are children and can be forgetful. In such cases it is smart to have a few sheets of self-adhesive name labels on hand. These can be applied directly to almost anything you can think of. We would recommend using Mini Labels for smaller bits and bobs such as pencils, crayons, and phone chargers. These are half-sized name labels that are specially made for your smallest items.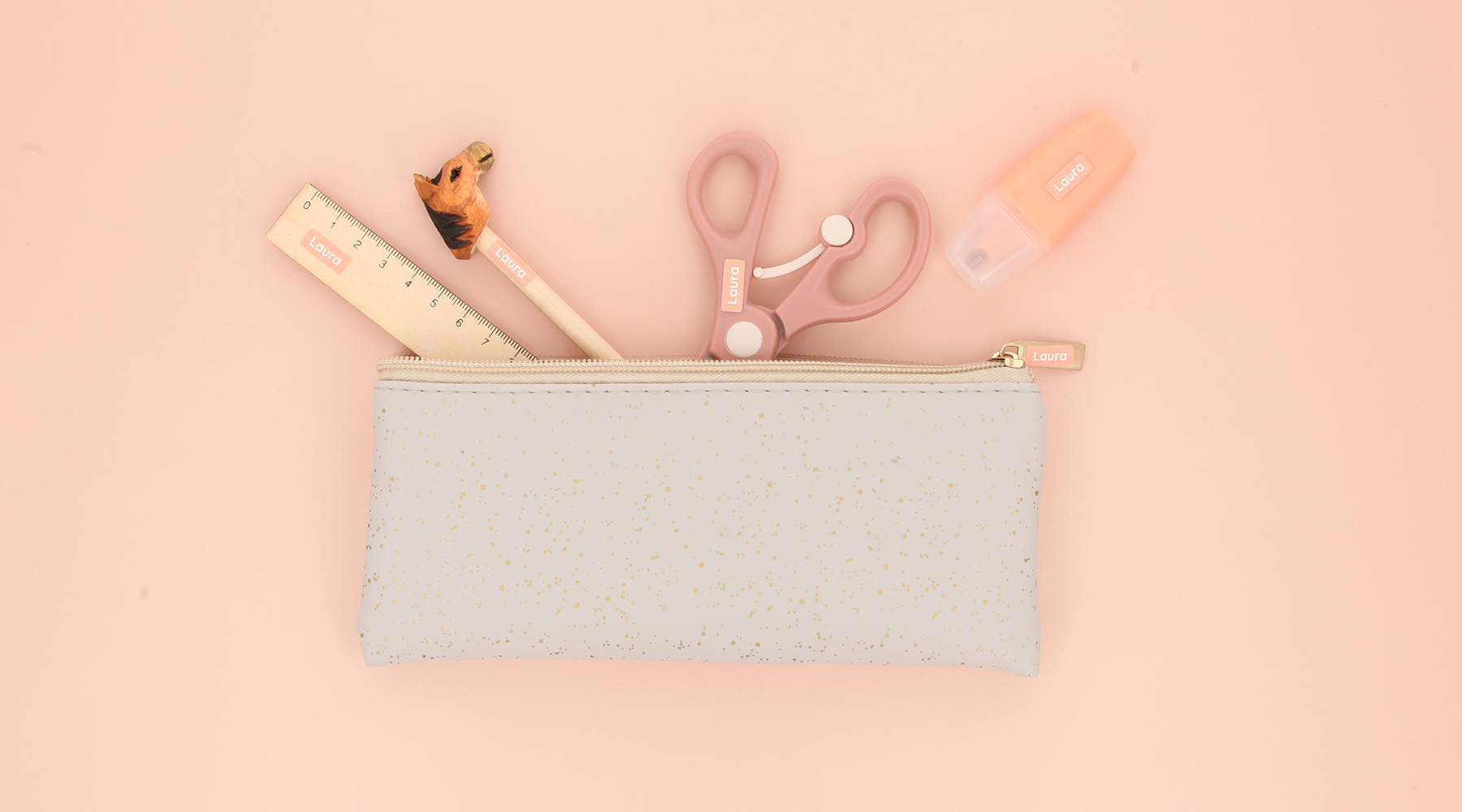 At an early age, children also start different activities and with that often comes a lot of expensive gear and equipment. Shoes get lost, water bottles fall out of the bag on the way to practice, and outdoor equipment is quickly forgotten when playing or hiking. With having small children comes a long list of things that can get lost – this is reflected in the bank account. Our self-adhesive name labels for children can help prevent any more lost items and in the long run save you a lot of time and money.
Name Labels for Teenagers
Unfortunately, the challenge of losing stuff does not disappear the moment your child starts middle school or high school. Although most teenagers have learned to keep track of their stuff, they are also more mobile at this age than earlier. They visit friends more often and travel more than they used to, which puts them in new situations where it is easy to lose or forget things.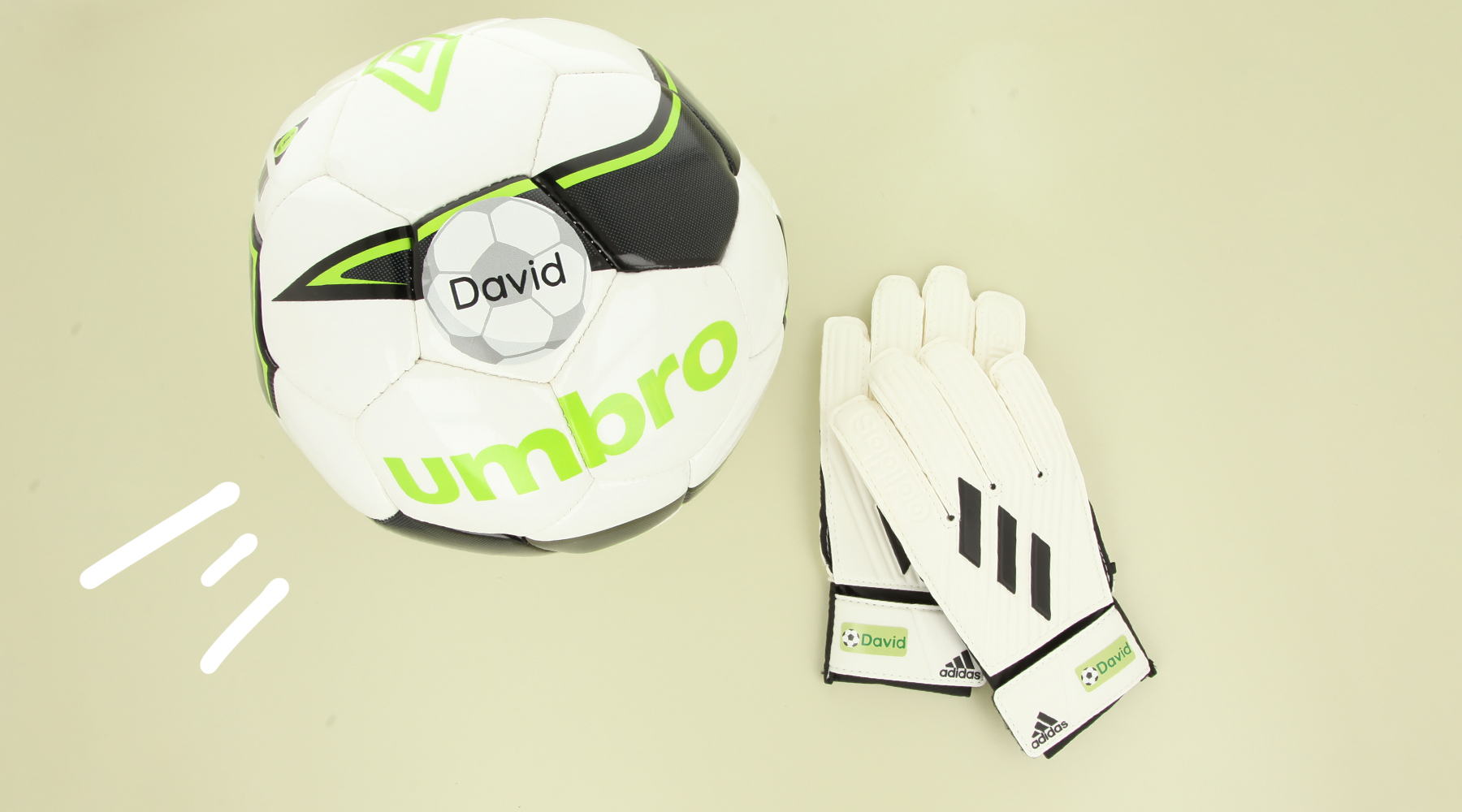 Even though it may not happen as usual, the items that are getting lost are more valuable than when they were little kids. Most youths would be terribly upset if phones, computers, gaming systems, and tablets were to be lost. If you ensure that your teenager's belongings are labeled with their name and contact information, there is a far greater chance that lost items will be returned.
Tip: 5 of your teenager's items that you might have forgotten to label: scooter, helmet, phone charger, car keys, and shoes.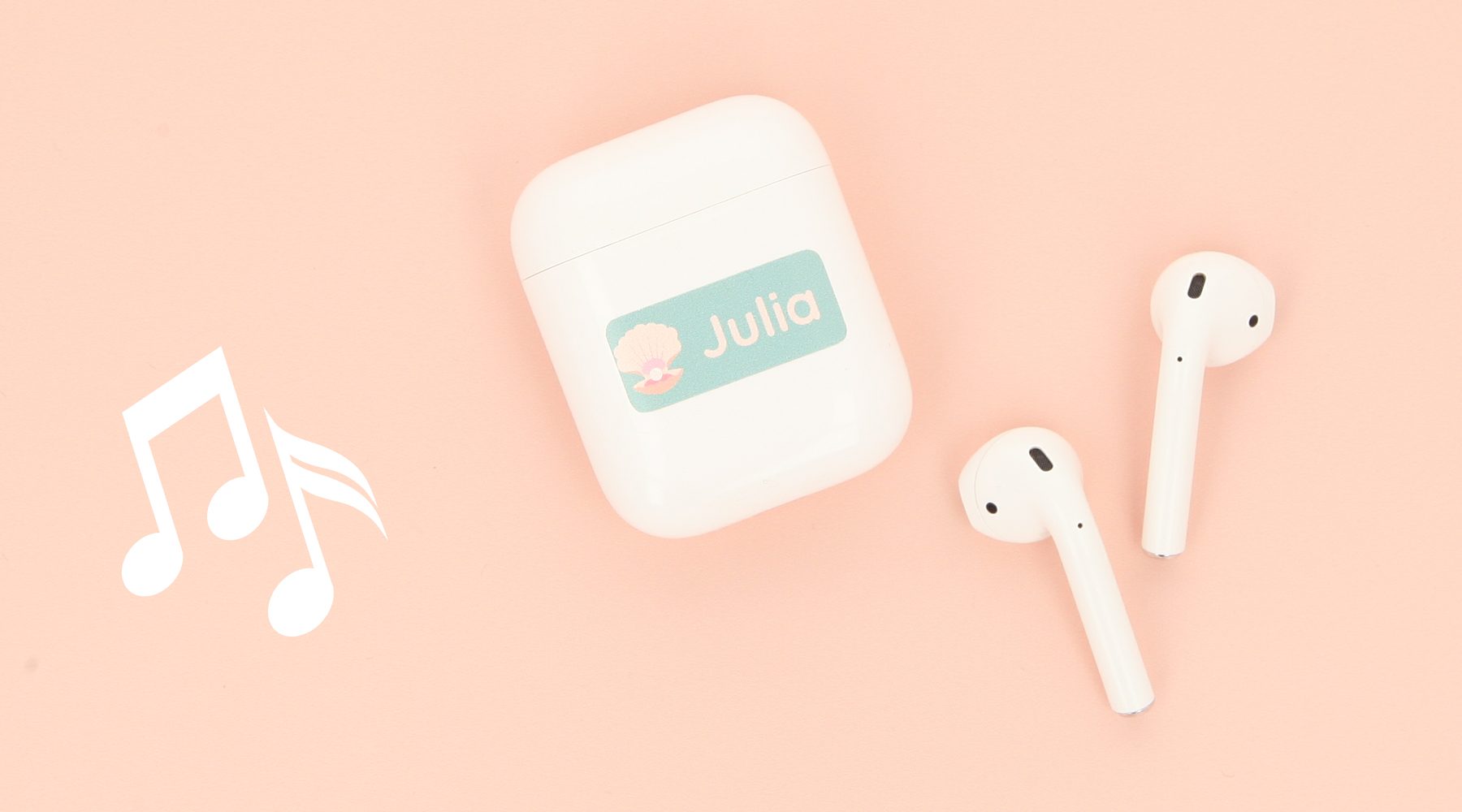 Two Familiar Challenges When It Comes to Name Labels for Children:
Challenge Number One: Name Labels that Itch
Does your child refuse to wear certain clothing because of the sewn-in tags in the garment? Some children are hypersensitive to clothing tags. They simply cannot handle feeling them close to their skin and may complain of it being itchy. For some, iron-on labels are a great alternative. These labels go deeper into the fabric so that they do not stick out. If you do not like having to cut off the washing tag inside the garment, we have the solution for you. Teddylabels offer name labels that include washing instructions.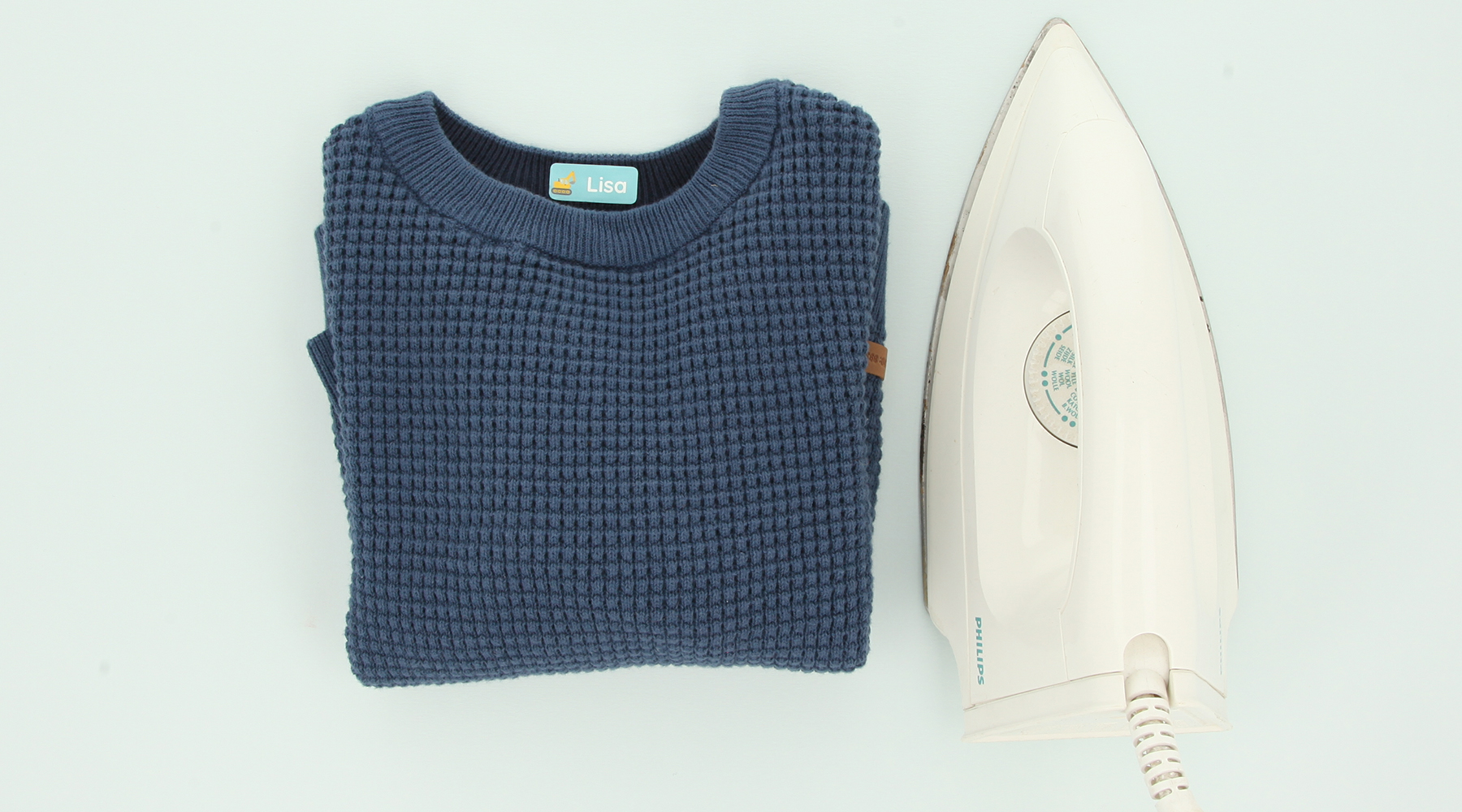 We have designs that for instance show whether to wash the clothing at normal or heavy duty, or even by hand. Did you know that you can use a straightening iron to attach our iron-on labels? This is a quick and smart alternative to ironing.
Challenge Number Two: Name Labels are Embarrassing
There comes a day in most parents' lives when all you do is embarrass your child. Unfortunately, this problem can also occur when you decide to attach name labels to your child's clothes and gear. However, most teenagers will agree that it is better to label their belongings than losing their favorite hoodie, headphones, or coffee cup. Also, there are a few solutions to the embarrassment. One option is to hide the name labels by attaching them to spots where they are not very noticeable. For example, you can attach the name labels to the bottom of your coffee cup.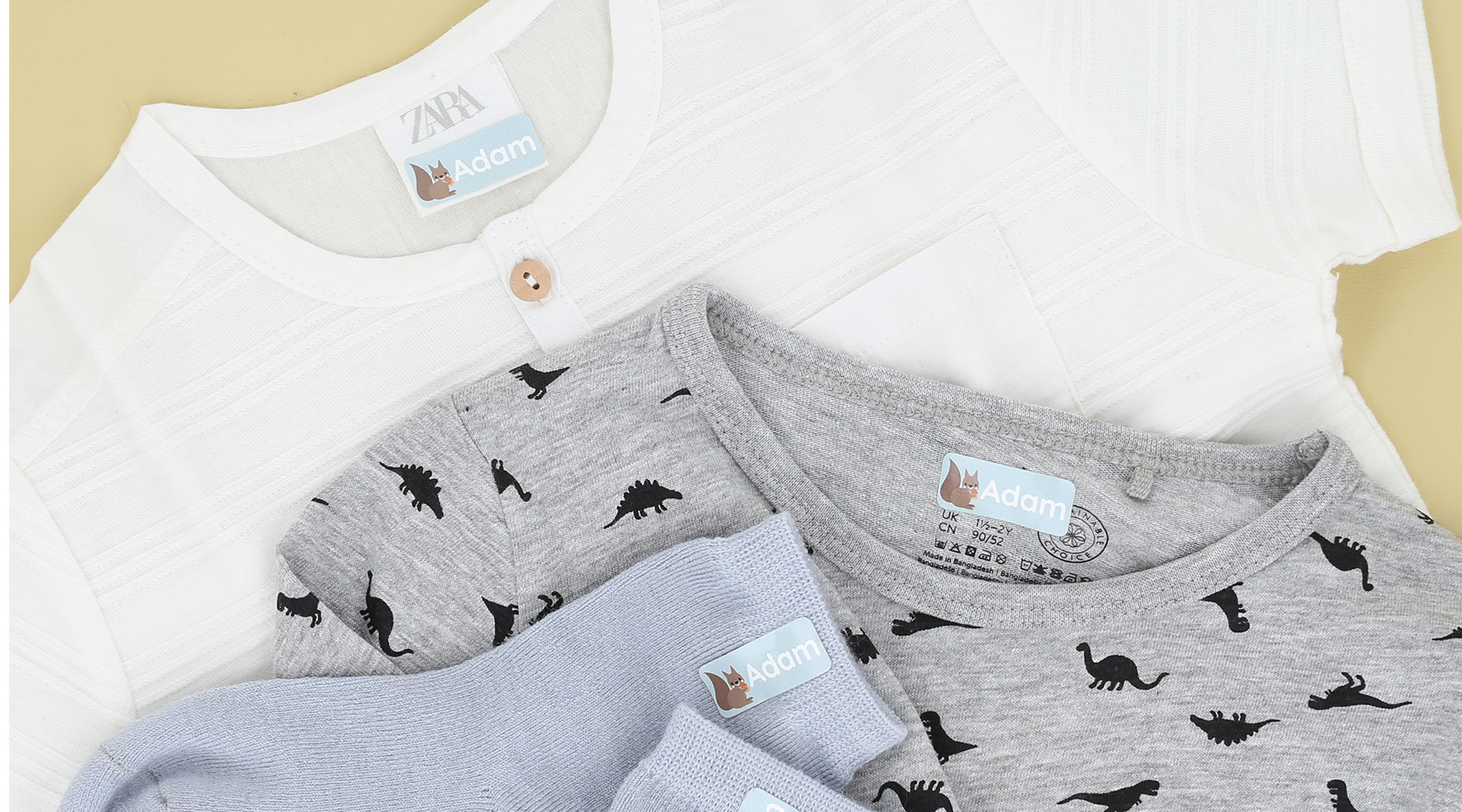 Similarly, no one will notice a name label attached to a clothing tag. Second, you can try to stay clear of bright colored name labels and loud motifs. At Teddylabels you can order plain and simple name labels without any motif at all. This will help avoid unnecessary attention. Our best tip, however, is to let your child decide for himself how the name labels should look. We offer a wide selection of motifs and colors suitable for children of all ages. Maybe name labels are not that embarrassing after all?
Latest post from the blog