Healthier Waffles and Lunch Tips for the Kids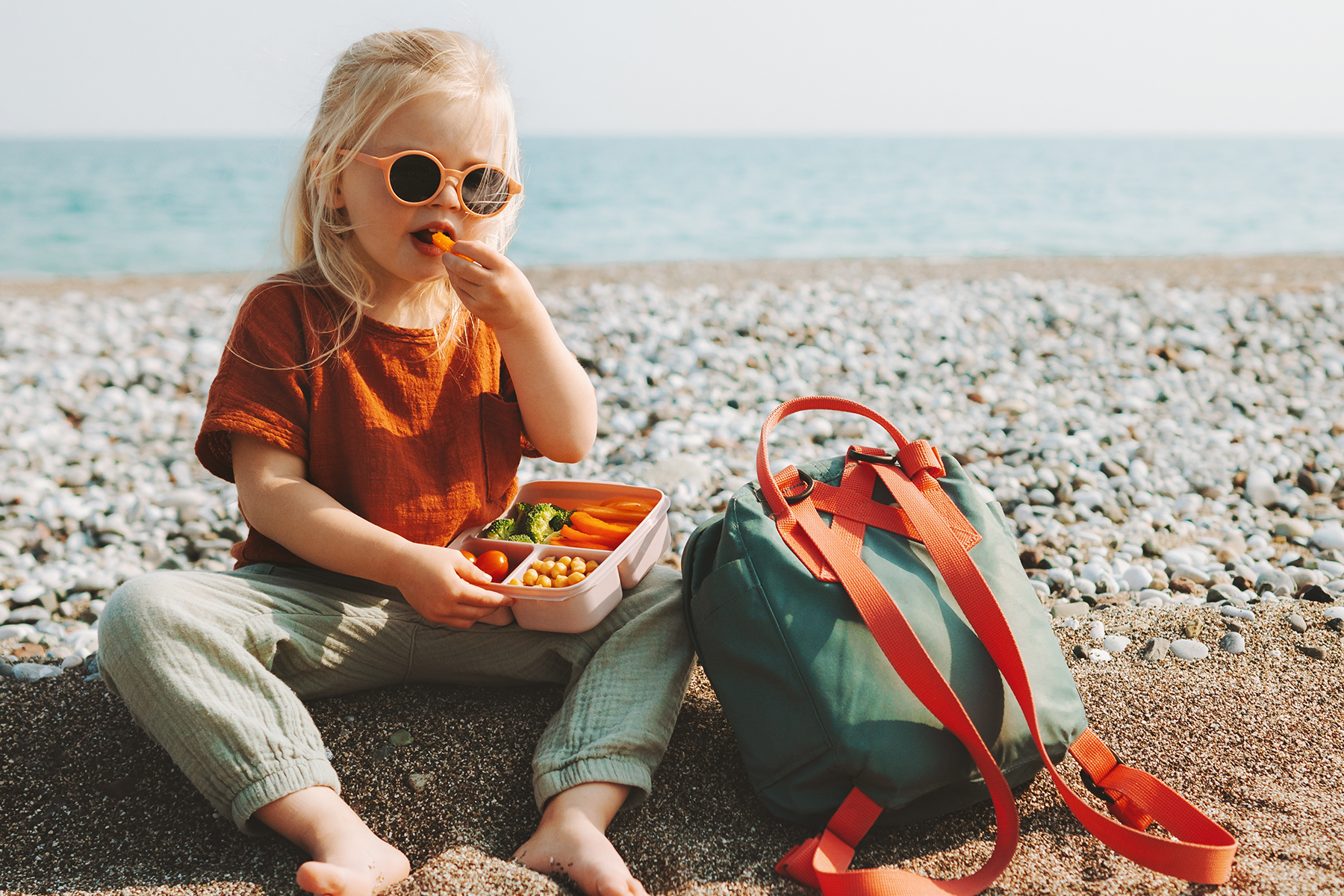 Packing lunch boxes is not a hobby. Every lunch needs to be tailored to the child's needs and taste, so there is no right or wrong in this case. However, most children love waffles, and did you know that waffles can be healthy and perfect to pack in the lunch box? Here are some tips on how to spice up the lunch box!
Healthier Waffles with Oats and Spinach
Waffles fit perfectly in the lunch box, and there is no reason to not make them healthy. Spinach may give the waffles a greener color, but it does not affect the taste at all. Name the waffles after the Hulk or maybe a gecko and try them next time packing a lunch box makes you want to tear one´s hair out.
Experiment with different toppings on your waffles. Fresh berries and fruit, peanut butter, or syrup? The imagination has no limits. We recommend you make a big load of waffles and freeze whatever is left. The next day you can take a couple waffles out of the freezer, and they will defrost in time for lunch!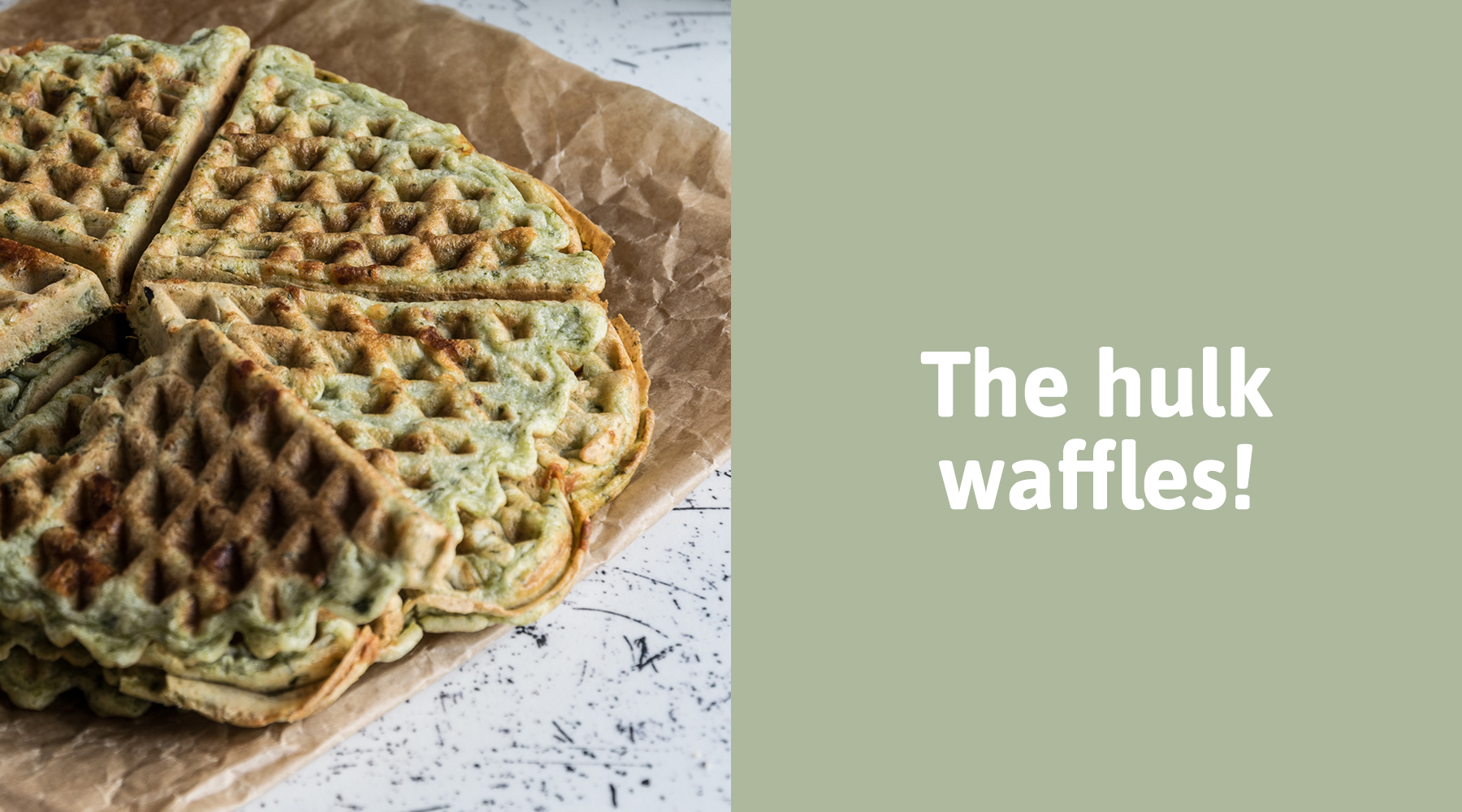 Recipe for Healthier Waffles with Oats and Spinach
2 cups oats
Baking soda, 1 ½ tsp
Cinnamon, 2 tsp
2 eggs
Cooking oil, ¼ cup
A handful of spinach or as desired
Mix all the dry ingredients before you add eggs and oil. We recommend using a mixer if you are adding spinach to the batter. Remember butter for frying. This recipe is a spin on the traditional scandinavian waffle that are thinner than american fluffy waffles. They require a different kind of waffle iron, but we guarantee you that it is worth the purchase! We have not tried making these in a traditional american waffle iron, but perhaps you want to give it a go? Let us know how it works out!
A Simple Omelet for Lunch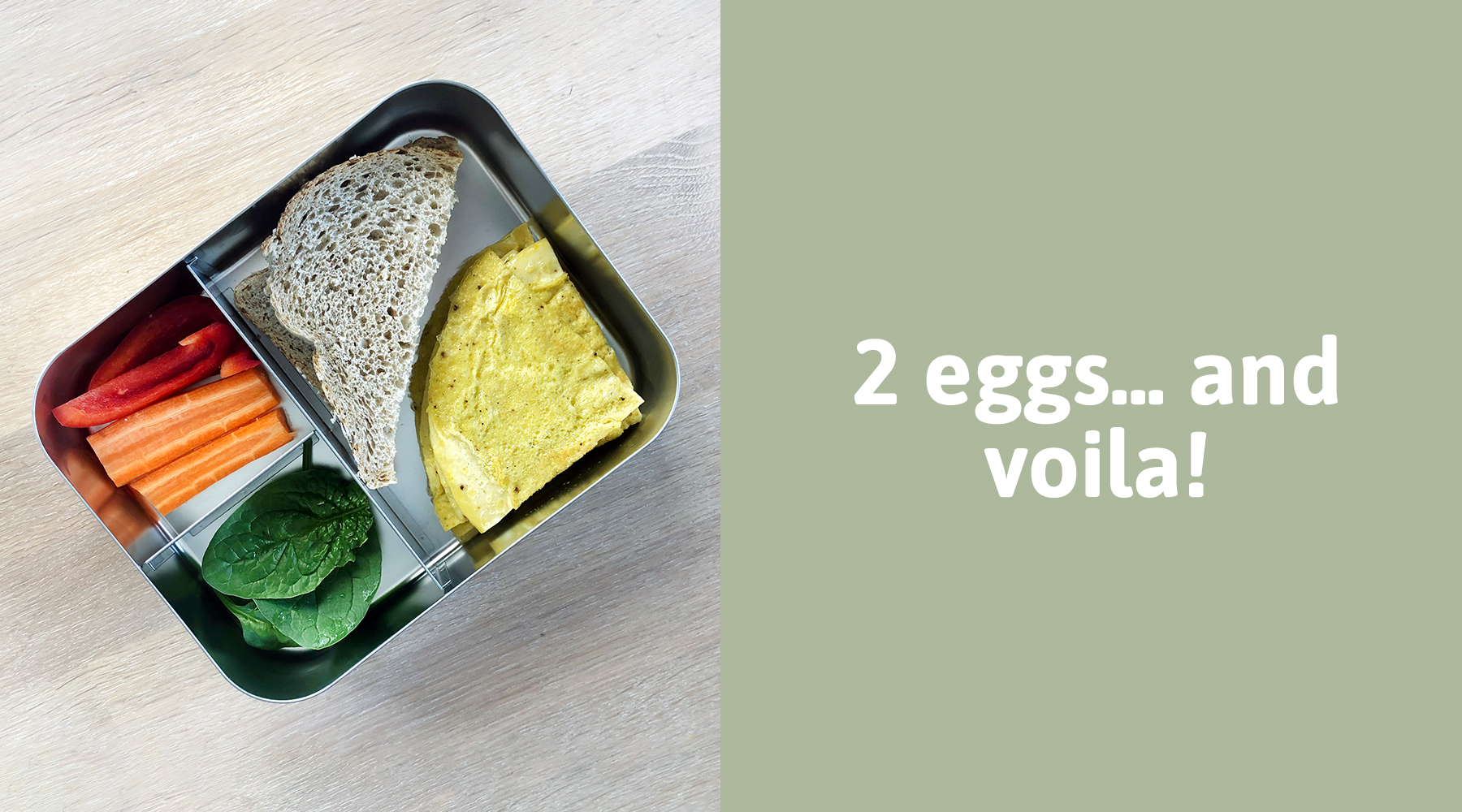 A safe bet on busy mornings! We promise. Mix 2 eggs with a small dash of heavy cream. Pour it into your pan and keep it on low heat with a lid on. Now it is time to make breakfast, get a shower, and do the whole morning routine. About now, the omelet will be done. Slice it into four pieces and pack it in the lunch box. Add a muffin, a bagel, or maybe some veggies…. And viola, all done!
Muffins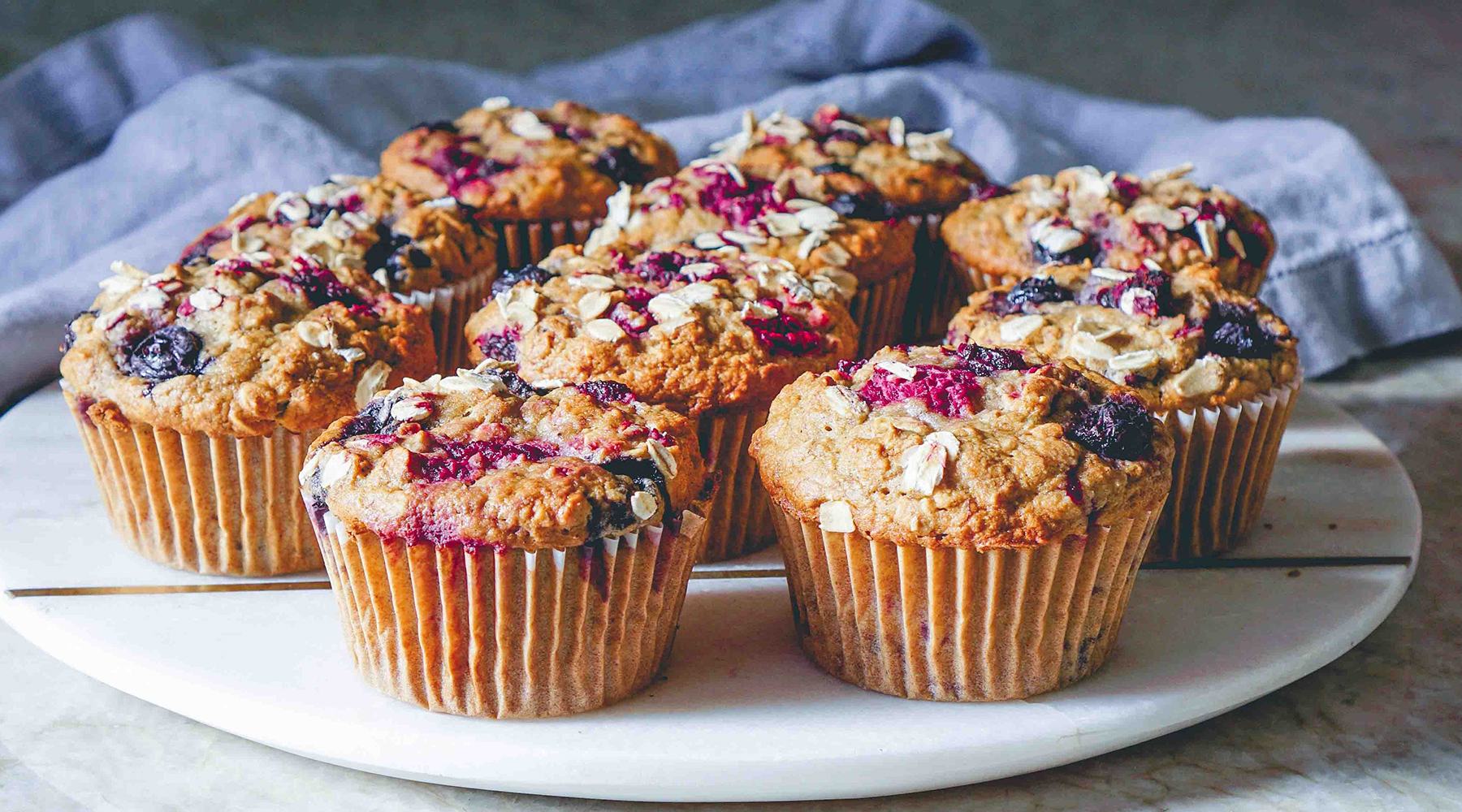 You do not have to add sugar to your muffin batter. There are plenty of substitutes to sugar that are healthier for your child. Have you tried using a mashed banana or dates, or what about berries or a teaspoon of jam? You can even make lunch muffins by adding ham and cheese to the mix. What is your favorite muffin recipe?
Pizza Rolls
Who doesn't like pizza? Make a batch of these delicious pizza rolls and spoil your child with an extra yummy lunch box! Use a traditional pizza sauce, or test out white sauce, also called bianco. Choose toppings according to your child's preferences. Are you making homemade dough, or are you saving some time with a pre-made option?
Lunch Snacks
An apple a day keeps the doctor away! Add fruits and cut up vegetables to your child's lunch box. Most children like the mild taste of carrot, or you can cut up cucumber, cherry tomatoes, or bell peppers. Think outside the (lunch) box and let fruit and vegetables become a part of your little one's diet. Maybe you can grow a little kitchen garden in the windowsill? This is a fun family activity, and nothing is better than eating fresh and homegrown food.
Do you Have Trouble Getting your Child to Eat Vegetables?
Don't despair, it is perfectly normal for children to go through multiple phases when it comes to greens. Some kids eat everything, others frown just at the sight of vegetables. Sometimes it can be convenient to hide vegetables to get them implemented in your child´s diet. Shredded carrots or even mashed carrots are easy to add to the pancake or waffle mix.
Avocado is also a good alternative for a hidden vegetable. An avocado disappears in the smoothie and even in pastry batter.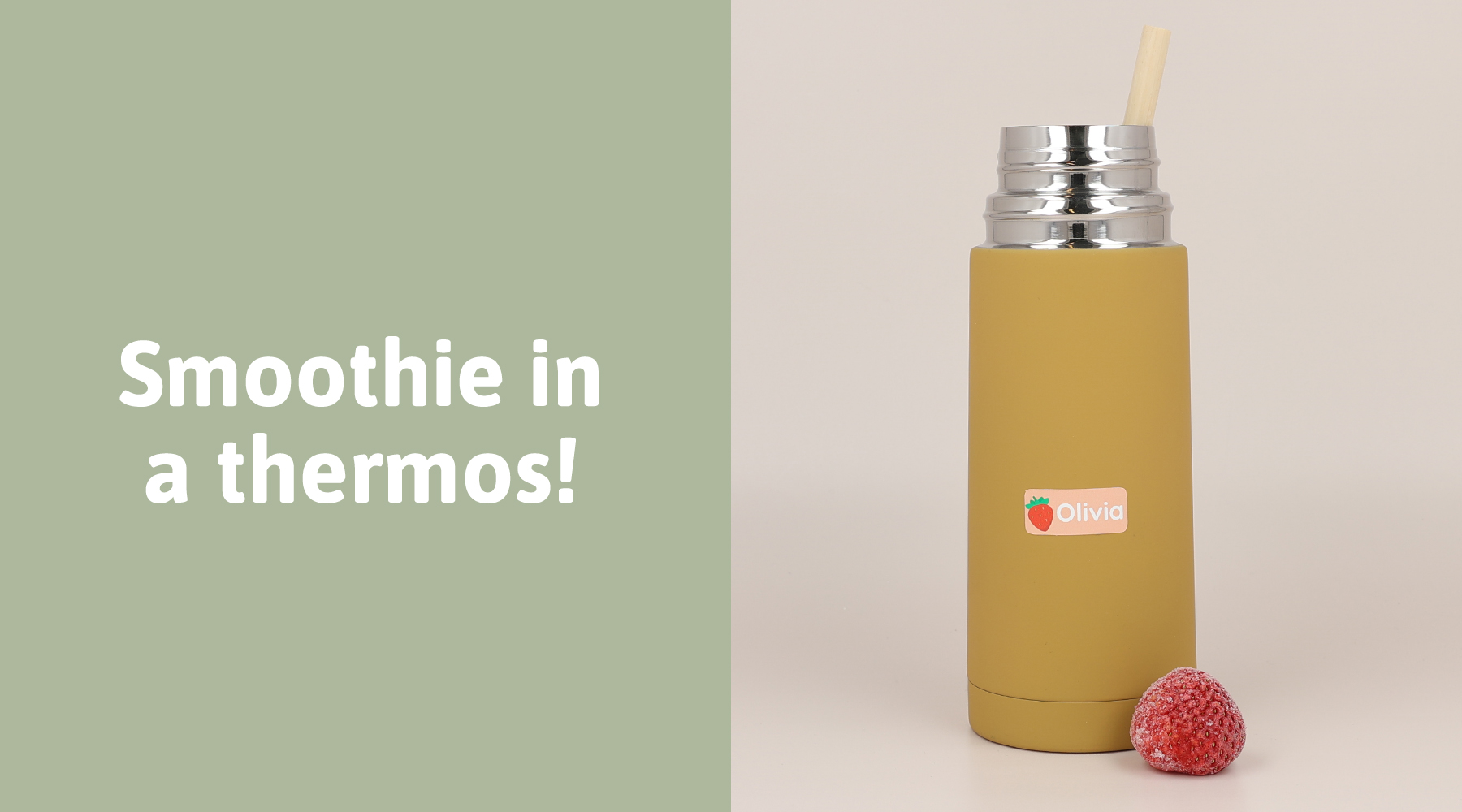 Speaking of smoothie, if the kindergarten has a fridge, you can bring smoothie in a thermos. Your child will love some variation when it comes to lunch, and smoothie is a good alternative to a yoghurt or other snacks.
Do not stop to offer your child vegetables. Always add cut up veggies to the lunch box, even though it always gets sent back. Sometimes coincidences will make your child eat everything in the lunch box after all. In kindergarten everyone eats together, and to see peers eat veggies can help your child eat his or hers.
Did you swear to never cut heart shaped vegetables? Well, you might have to reassess. Who knows, it might be heart shaped carrots that make your child eat greens. The trick is to do the preparation the night before. Cut up carrot stays good in the fridge or in a baggie.
Basic Smoothie Recipe
½ banana for sweetness
1 small avocado for texture and healthy fat
1 cup fruit or berries for taste and vitamins
Milk or juice to desired texture
Vegetables if desired
To avoid a murky color, you can use blueberries or try freezing ready-cooked beet in a muffin pan. Adding beet to the smoothie gives it a beautiful pink color!
Test out how much greens you can add to your child's smoothie. Vegetables such as cucumber, sweet potato, kale, and spinach are easy to camouflage and makes the smoothie a lot healthier.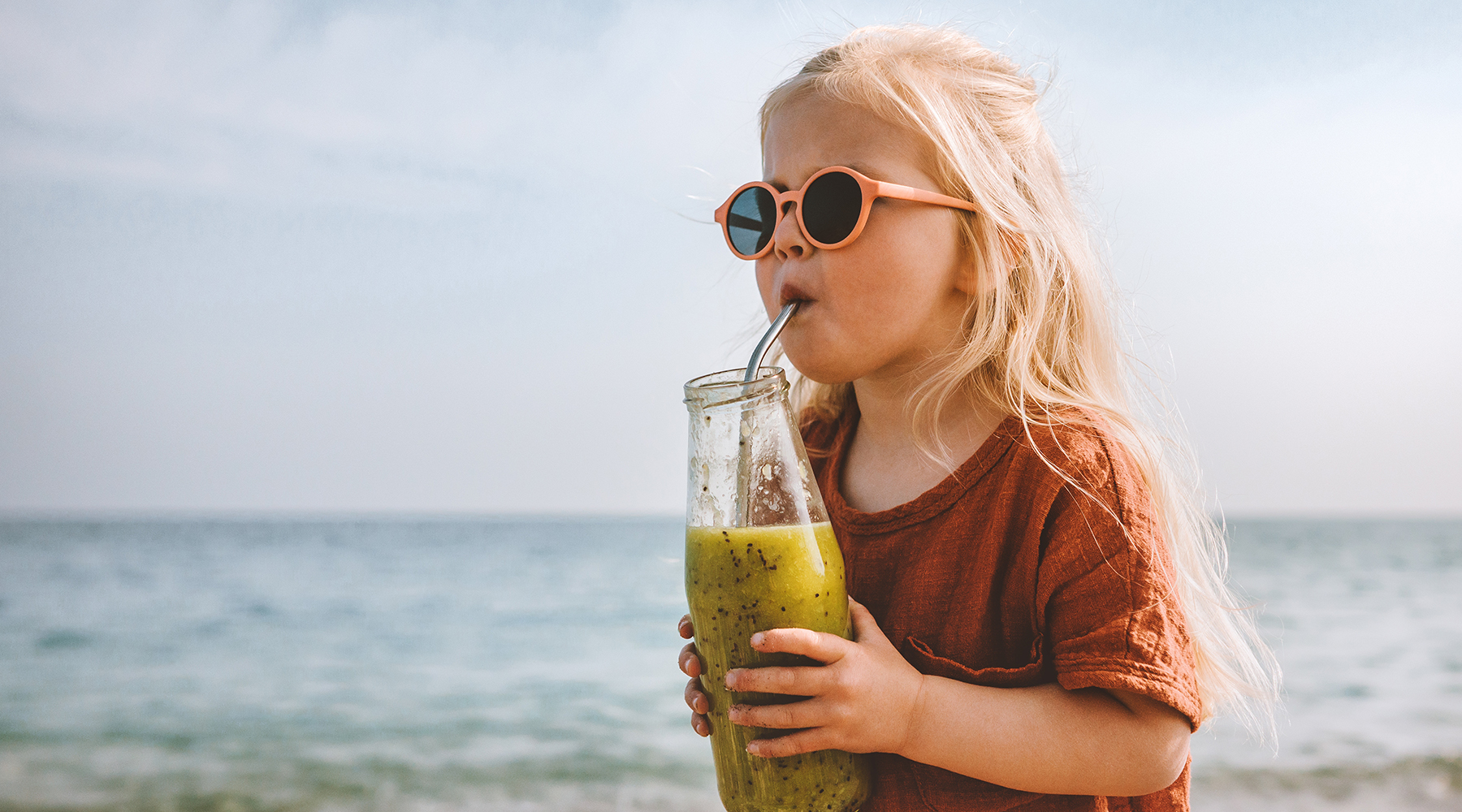 More Lunch Box Tips for Children
Buy a pomegranate and spend 15 minutes to rinse it. Pomegranate is a taste explosion and a favorite among most children. Put it in a small container and add it to the lunch box as a nice surprise.
Bring your child to the grocery store and buy fruits and vegetables together.
Fruit and veggie kabobs: for older children you can make healthy and tasteful fruit and vegetable kabobs. Simple to make and fun to eat!
Use wraps instead of bread – this is an easy change, and it tastes really good. Make a wrap with cheese and turkey, or your child's favorite topping.
Cheese croissants are a little different that regular breakfast and lunch food, and they are super tasty.
Invest in good food containers and bring leftovers from dinner, soup, or oatmeal.
Bake with your child! Most children love baking, whether you let them mix the dough or just add the flour. And it is extra exciting to eat food you have helped make!
One last thing, remember to label lunch boxes and water bottles with name labels!
Latest post from the blog